The NSX-T installation series started with 3.1.x, it's time to upgrade to 3.2 🙂
The upgrade is completely managed by NSX Manager, let's see the process starting from the official documentation.
The upgrade version will be 3.2.2, this is because the Upgrade Evaluation Tool is now integrated with the pre-upgrade check phase. Therefore, you will not have to deploy the  OVF 😉
Download the NSX 3.2.2 Upgrade Bundle from your My VMware account.
NOTE: The bundle exceeds 8GB of disk space.
I forgot, let's verify that the vSphere version is in matrix with the target NSX-T version. My cluster is in 7.0U3, fully supported by NSX-T 3.2.2 🙂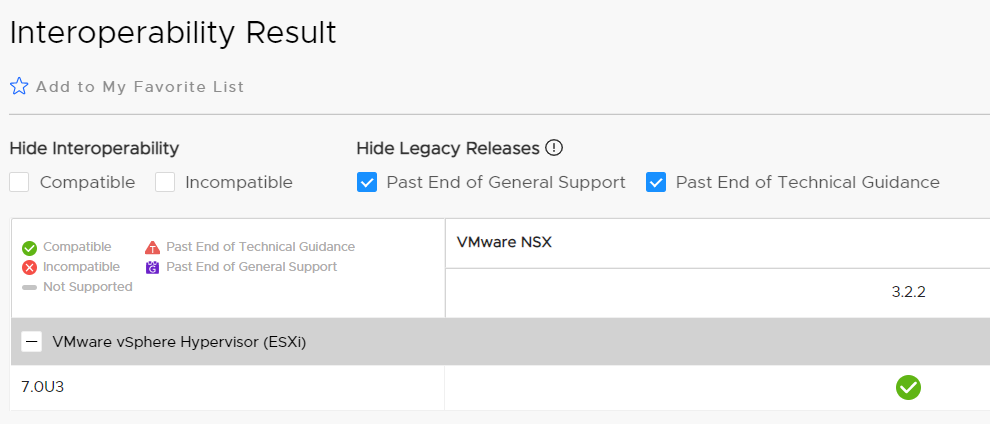 Connect to NSX Manager via SSH and verify that the upgrade service is active.
run the command as admin user:  get service install-upgrade

The service is active, connect to the NSX Manager UI and go to System -> Upgrade
Select UPGRADE NSX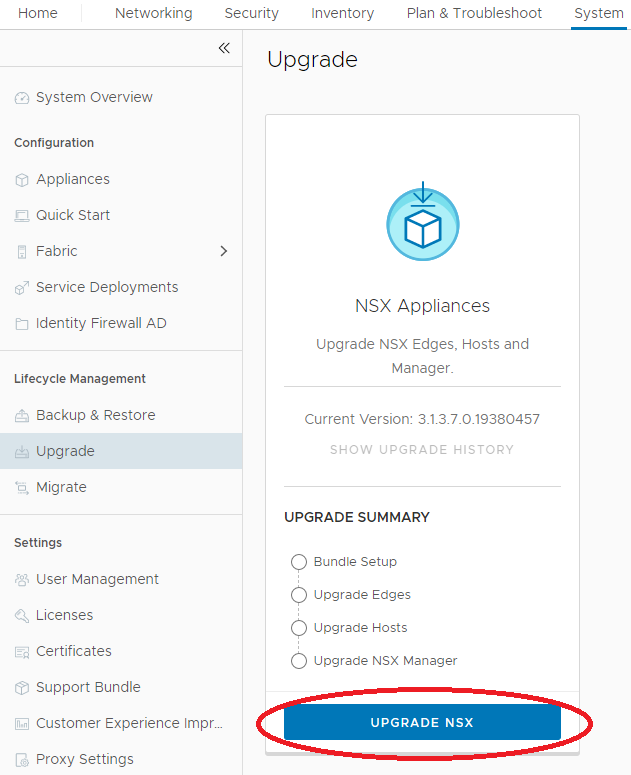 Upload the upgrade bundle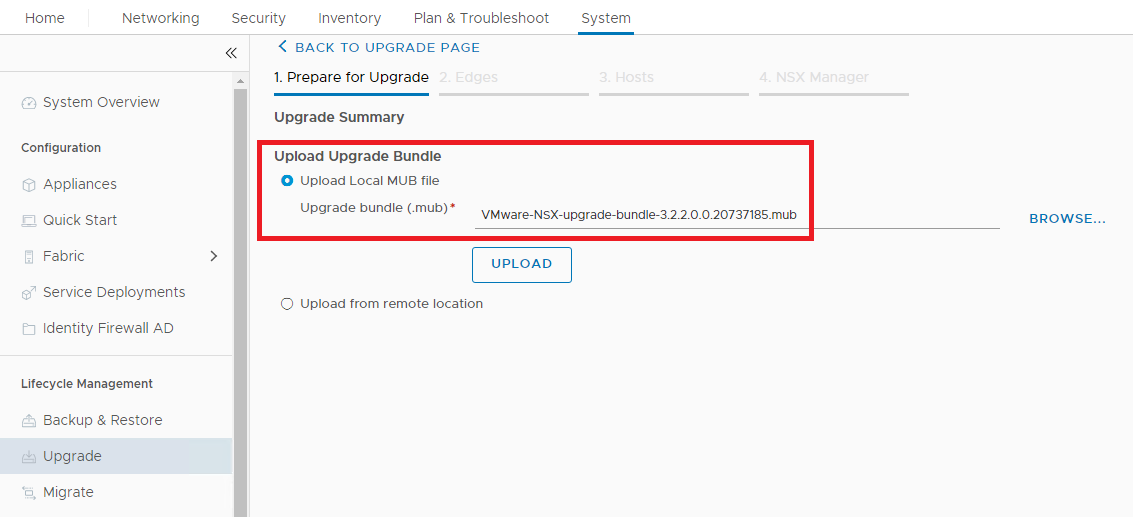 wait for the bundle to load (the process may take some time)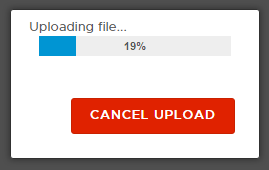 After uploading, pre-checks on the bundle begin.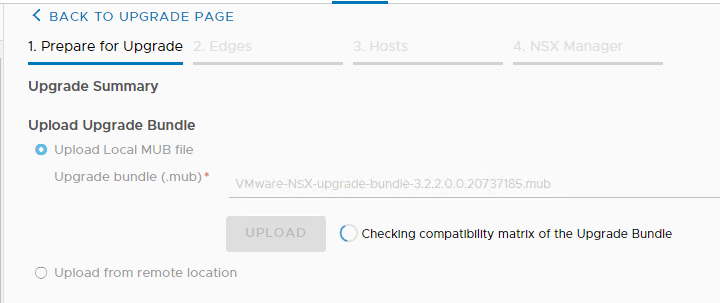 Once the preliminary checks have been completed, it is possible to continue with the upgrade. Select the UPGRADE button.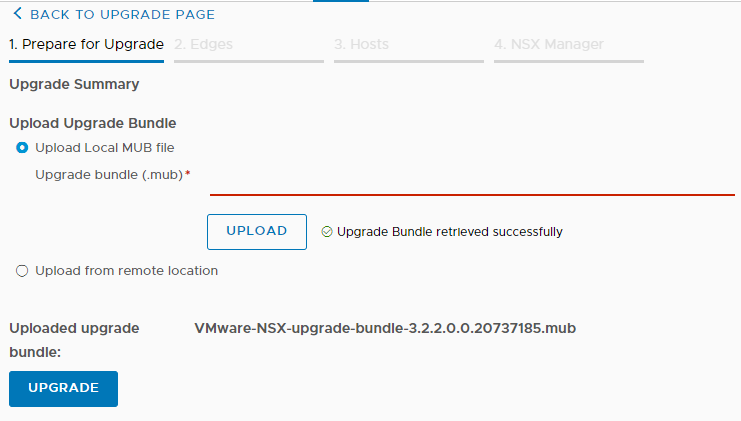 Accept the license and confirm the request to start the upgrade.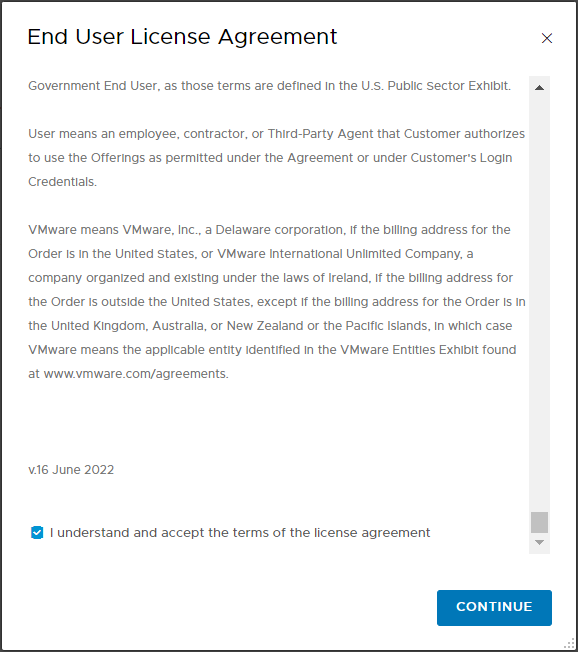 Select the RUN PRE-CHECK button and then ALL PRE-CHECK.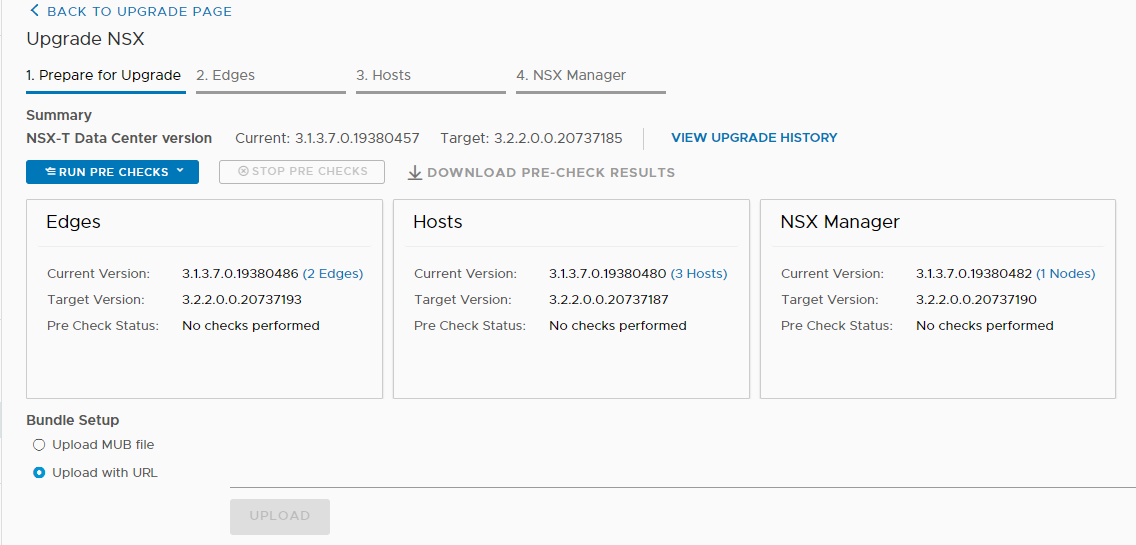 The pre-checks begin, in case of errors it will be necessary to solve each problem until all the checks are ok.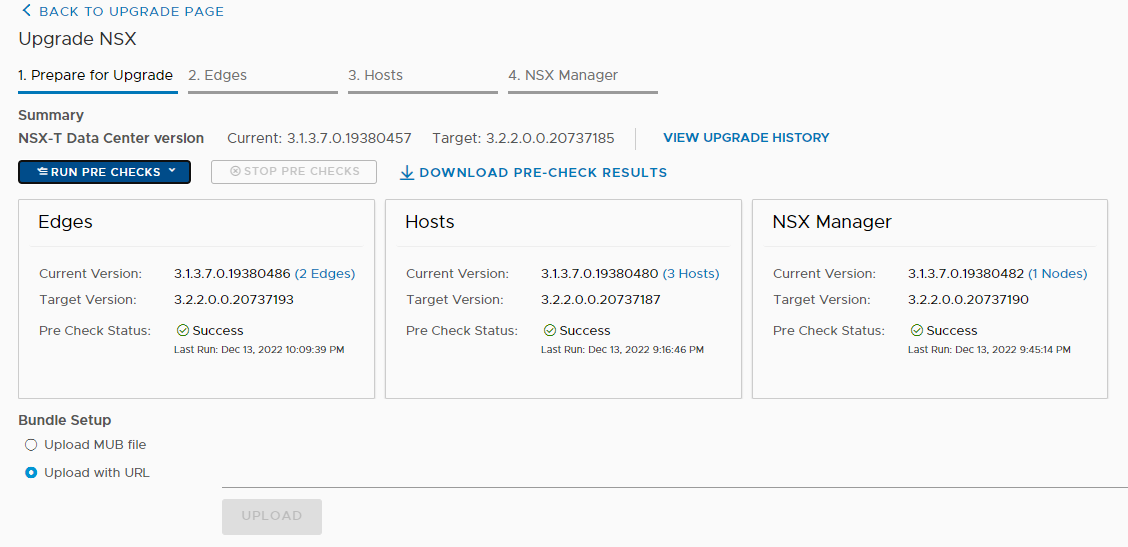 Proceed with the Edges update by selecting the NEXT button.
Select the Edge Cluster and start the update with the START button.

The updating of the Edges that form the cluster begins, the process stops in case of success or at the first detected error.

Once the upgrade has been successfully completed, run the POST CHECKS.


If all is well continue with the upgrade of the hosts esxi. Select NEXT.

Select the cluster and start the update with the START button.

At the end of the update run the POST CHECKS.

Now it remains to update NSX Manager, select NEXT to continue.
Select START to start upgrading the NSX Manager.

The upgrade process first performs pre-checks and then continues with the Manager upgrade.

The update continues with the restart of the Manager, a note reminds that until the update is complete it will not be possible to connect to the UI.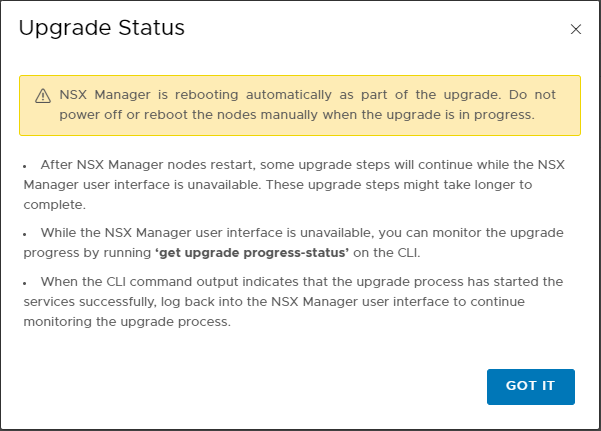 Once the Manager has been restarted and the upgrade has been completed, it will be possible to access the UI and check the result of the upgrade. Navigate to System -> Upgrade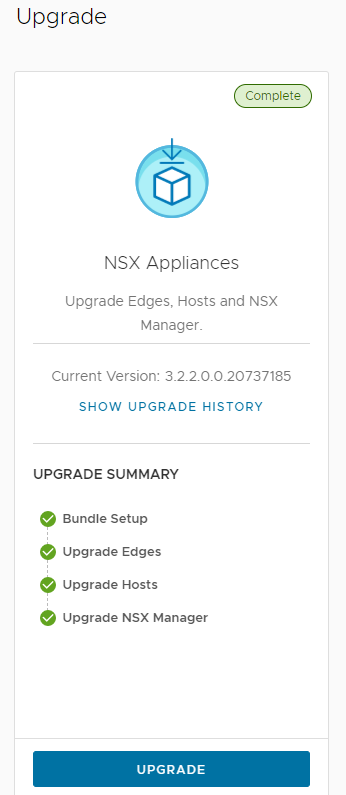 You can find the details of each upgrade stage. As you can see, the upgrade process is simple and structured.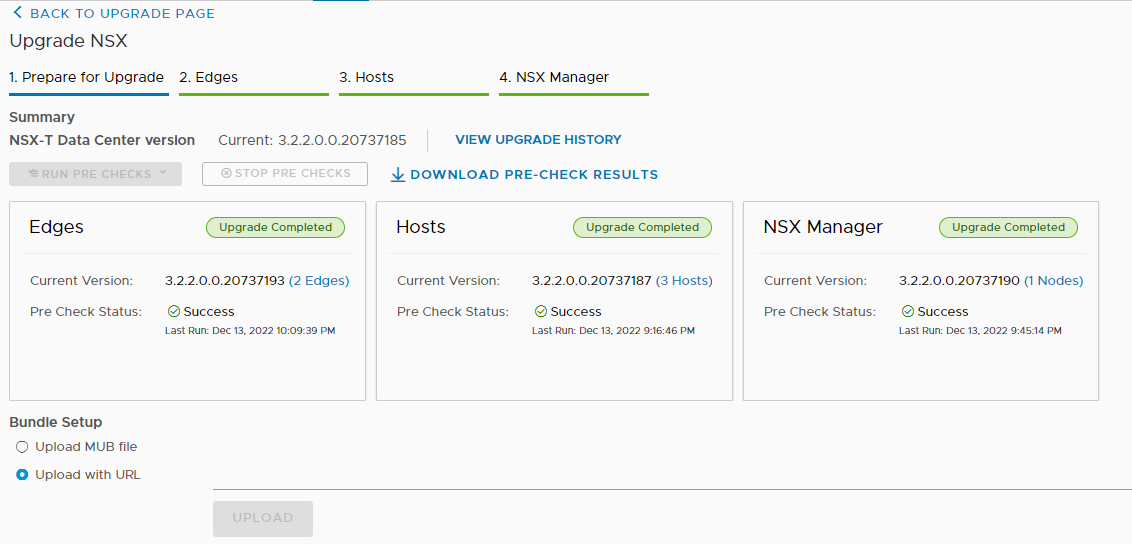 Upgrade to NSX-T 3.2.2 completed successfully 🙂