Now that we have created our Edges we need to associate them with a new Edge Cluster.
From the Manager Console navigate to System -> Fabric -> Nodes -> Edge Cluster.
Select + ADD EDGE CLUSTER

Enter the name of the new Edge Cluster, the profile is proposed automatically.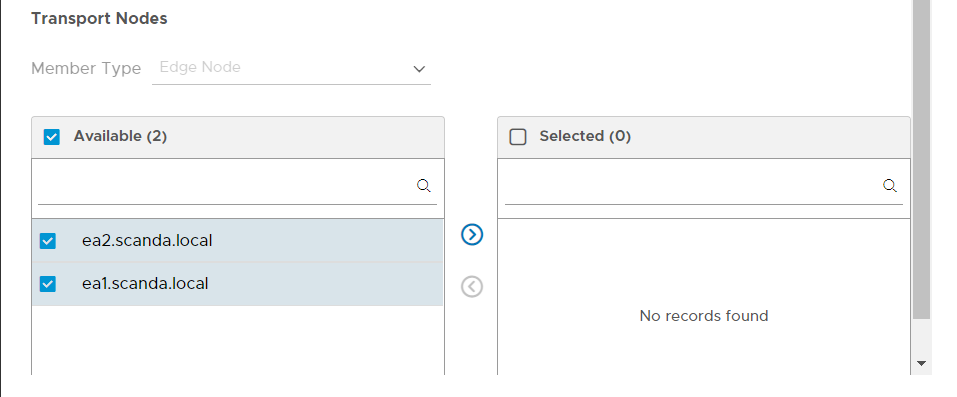 In the section below, select the previously created Edges and move them within the cluster with the right arrow. Give confirmation of creation with the ADD button.

The cluster is listed with some of its characteristics.
Now that the cluster has been created it will be possible to create a T0 gateway to be used for external connectivity.
From the Manager console navigate to  Networking-> Tier-0 Gateways .
Select + ADD GATEWAY -> Tier-0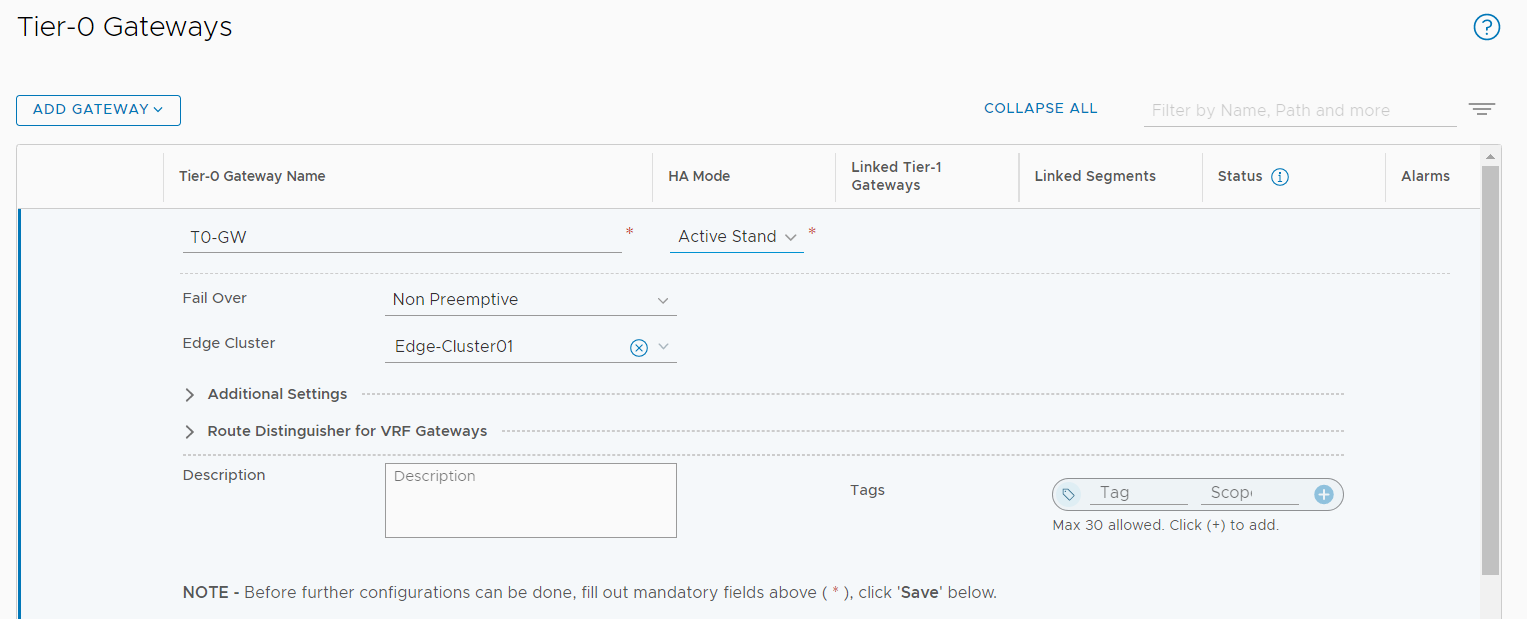 Enter the name of the new T0 gateway, the HA mode and associate the newly created Edge Cluster. It is not a mandatory field but necessary if we want to connect our segments to the physical world. Through the Edges it will be possible to define interfaces with which to allow the T0 to do BGP peering with external ToRs.
After creating the T0 with the SAVE button, we can close the editing by selecting NO.

A few seconds and the new T0 will be ready for use!